I have been running this blog through my head for weeks, and finally I am ready to write it! The funny thing is, I haven't wanted to write it because I wanted it to be perfect, guess I still have some work to do!
I was convinced that perfectionism could not be a problem!
Listening to Brene Brown's books Daring Greatly and The Power of Vulnerability, she talks about how perfection is an armor that we use to protect ourselves from vulnerability. I must admit when I first heard this I thought "NOPE!!!!!" It made me uncomfortable (perhaps even angry) and physically nauseated, I wanted to throw up! I had flashbacks of my life when I had proudly stated "I am a perfectionist!" The more I let this sink in, the more I wanted to disprove it and find examples of events in my life that could prove that it was untrue. I was convinced that perfectionism could not be a problem! After all, it pushes you to achieve, it keeps you at your best and it keeps you on your toes…and on and on I went, trying to justify why being a perfectionist was a good thing! The more, I listened to Brene talk about it, (honestly, over and over), I finally let go of my resistance and with some awareness, willingness and a whole lot of self- compassion, I began to accept that maybe my perfectionism was not the motivator I thought it was.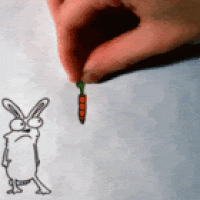 The problem with perfectionism is: Is there ever perfect enough?
After receiving a good performance review at work, the first thing my mind would focus on would be the one slightly less than great comment. My mind would say 'not perfect'. When I would receive a compliment on my cooking, typically I would reply with something like "I wish I would have…", implying that the dish did not turn out 'perfect enough'. When my husband would tell me I looked beautiful, I would respond "I still need to lose a few more pounds". You guessed it, 'not perfect' was playing in my head. That is the thing with perfection, the very meaning of it means it is unreachable. Could you ever really be perfect in a perfectionist mind frame? No, because there is no such thing as perfect and when you do reach a milestone or make some headway the perfectionist in you says, "Oh no you didn't", and moves the mark. You are like a rabbit chasing a carrot at the end of the stick, you keep running and running but will never get the carrot. And, if by chance you do achieve a goal and for a minute recognize your accomplishment, the perfectionist will poke holes in it and point out how it really wasn't 'perfect enough'. It is never ending and crazy making!
How can we put ourselves out there if we are waiting for everything to be perfect?
The other side of perfectionism, according to Brene Brown , is that it kills creativity and innovation. How can we put ourselves out there if we are waiting for everything to be perfect? We can't! The biggest thing that stands out in my life is my procrastination on sharing my photography. The self-talk tape I would play when someone would give me a compliment on my photos was never-ending. When I would look at my photos I would pick them apart like a vulture. I was ruthless in my judgement and the underlying message was "These are not perfect you can't put them out there!" And so, I didn't! There would be times I would sit in front of Photoshop working on a picture and after a couple of hours I had only cropped one single picture – no word of a lie! Back and forth I would go, the little cropping lines taunting "you are not going to get this perfect". I was paralyzed and then frustration would set in and eventually, I would give up. To be honest this still happens sometimes, but now I just walk away for a little while until I can get my perfectionism in balance. Then I return and finish the picture.
Having this understanding I now think, "Thank goodness there are people out there who have learned to keep their inner perfectionist in check." Otherwise there would be no creativity and innovation and I imagine we would still be living in caveman times if that was the case.
Although I resisted it at first (OK let's be honest, I full out rejected it), I can now see that the more I am aware of my perfectionist and the more I can keep her in balance, the more I accomplish! The coolest thing is, I am enjoying it too! As a recovering perfectionist, I can tell you that you don't accomplish less you actually accomplish more!
So I leave you with this question, "What has your perfectionism stopped you from doing?"